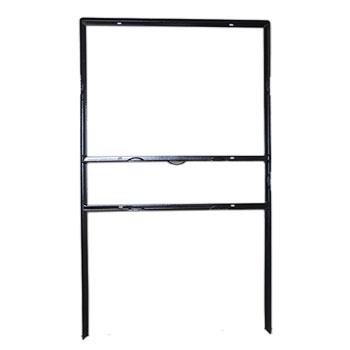 This is an upgrade from the included stakes with our yard sign. This real estate sign frame holds our 24" wide x 18" tall real estate for sale sign.
3/4" angle iron construction
Black finish
Easy slide-in panel installation
Panel not included
42" Height
Displays both sides of yard sign
Shipping included (to 48 continental states), surcharge to Alaska or Hawaii.
Ships separately from all other items, OVERNIGHT shipping option does not apply to the frame. Frame typically arrives in 4-6 shipping days.