Electronic Lockbox Sentrilock DABR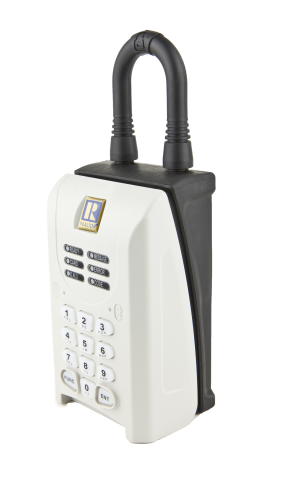 Price includes $100 deposit. Rent the lockboxes used by many real estate companies today. Offers improved security and easier showing scheduling than other lockboxes. Rental price above is good for the entire time the property is listed, and includes outbound shipping.
Nearly every licensed Realtor has a Sentricard or Smartphone App that allows them to access this key lockbox. The electronic keys must be updated by the agents every day or they become inoperable, so there is little or no chance that anyone but a currently licensed member in good standing can access these lockboxes.
This lockbox records the time, date, and agent contact information for every showing (note: reports are not complete until showing agent next updates their keybox, which may result in some delay). Reports are available on a weekly basis by request.
Important notice: Lockboxes must be attached to an immovable object near the door by the provided external cable lock. Lockboxes must be returned by the seller within 1 week after closing occurs-seller must pay for return shipping. The seller is responsible for the lockbox, in the event it is damaged, lost, or stolen the deposit will be forfeited.
Subject to available inventory. Not available for all areas. Total initial charge: $199, which includes $100 deposit that will be returned when lockbox is returned without damage within 1 week of listing closing, expiration, or cancellation, whichever is earlier. Deposits are held in operating account, not trust accounts.